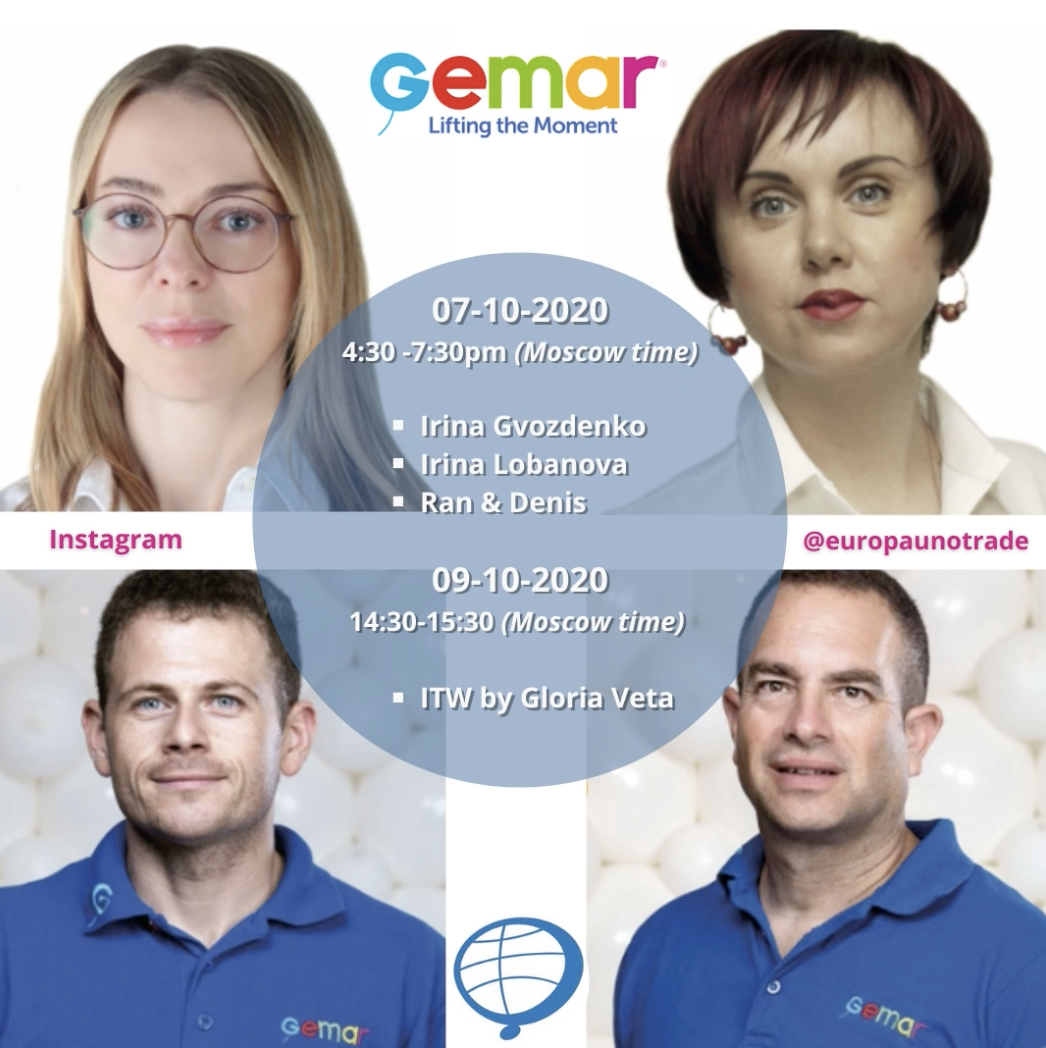 Online Moscow Balloon Festival
Celebrating passion, talent and happy times at this year's Moscow Balloon Festival
We were thrilled to take part in this year's Moscow Balloon Festival. Even though the event had to move online, it was still a joyful and colourful occasion and we were happy to see so many people join in and follow the events online. Organised by Europa Una Trade, our first Gemar Partner in Russia, the festival took place over a whole week from 5th to 9th October, and was packed with classes, workshops and competitions.
Our Russian Partner, Bravo, entered their team, 'We Are The Urals' in the fun and frantic competition to find the creator of the most impressive balloon sculpture, and we were very proud to sponsor them by providing balloon materials, T-shirts and plenty of encouragement!
Our Russian Gemar Ambassadors Irina Lobanova and Irina Gvozdenko, and our new Israeli Ambassadors, Ran and Denis, ran three very popular themed, one-hour classes giving tips, techniques and plenty of inspiration for creating balloon decorations.
It was wonderful to celebrate the passion and enthusiasm of so many talented balloon artists and witness their amazing creations take shape. At the end of the week, Gemar presented a special award to the winner of the whole festival, Наталия Мироненко (Natalia Mironenko). Congratulations again to Natalia! If you didn't manage to follow all the festival events online, you can still watch some of them on Instagram on the links below, including an interview with Gloria & Olga in Russian & Italian or the one with Clara & Gloria in English from Gemar on how the company has stayed positive and found new opportunities despite the challenging times everyone has been through over recent months
See the Press Releases here.